Update 17 Sep 2014: Retro 2.2.1 is now live on the App Store.
We're very excited to announce Retro 2.2, our new update for iOS 8. Retro 2.2 is currently under review by Apple and we expect to be release on the launch of iOS 8 (17 September 2014).
Retro 2.2 brings support for Today View (require iOS 8). You can quickly check your timeline & subscriptions without open Retro at all. This has full support for multiple accounts too. If you're managing a lot of Instagram accounts in Retro you're gonna love this new feature.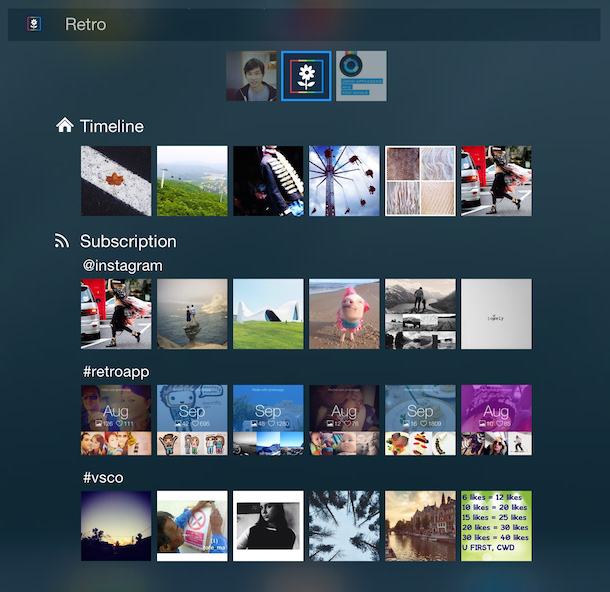 We also built a setting view for you to control what you want to display in your Today View. You can enable/disable any subscriptions, even the timeline!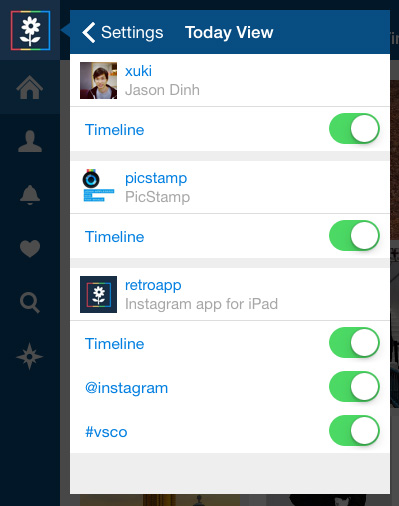 Retro 2.2 has another cool feature for iOS 8: 1Password integration. If you have 1Password installed you can log in without typing your username/password. Authenticate via 1Password and we'll take care of the rest. Watch this video to see how it works:
We love this new release and we can't wait for you to try it. iOS 8 can't come soon enough :).