Introducing Lively 2.0 💃💃
This is the first major update to Lively since its original release. Big shiny Two Point Oh. What's new?
No more limit when using a free version. Unlimited export (with watermark) for all. You can remove watermark with a single in-app purchase.
Lively now supports trimming the video part of Live Photos. Now you can remove that part when you put down the camera. Or you can select a favorite part of a Live Photo and let it loop back and forth. Now that's fun 😂.
You can pick a single frame from the video part to save. Your child moves right the moment you take the shot? No worry, just grab the correct frame from the video. That, with correct metadata as the original Live Photo.
Select your Live Photos from any albums, not just Camera Roll. That includes all the Live Photos shared via iCloud from your parents.
GIF generation/playback optimization. Making changes in GIF settings now reflects instantly in preview view 🚀.
Custom share sheet to with optimization for Twitter/Tumblr, you can now post directly to Twitter/Tumblr from Lively.
🌐 Localization: Add supports for 10 languages: French (Bonjour), German (Hallo), Spanish (Hola), Italian (Ciao), Russian (Здравствуйте), Japanese (こんにちは), Korean (안녕하세요), Traditional Chinese (您好), Simplified Chinese (您好) and Vietnamese (Xin chào). We ran Lively through Google Translate and it came out with perfect translations (j/k).
Last but not least, accessibility support. We are really sorry this wasn't available sooner.
We lied. There is one more thing: About screen now has our Twitter handles. Follow us, retweet us, ⭐️ (❤️) us.
The most interesting part of Lively 2.0 is that you can make a short GIF that loops back and forth. Look at these: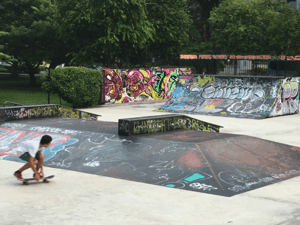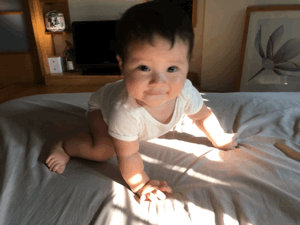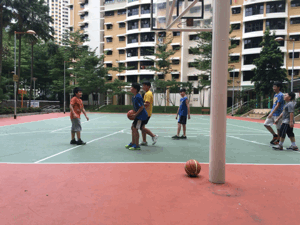 We were working on trimming the video part of a Live Photo, mainly because it's annoying when iOS couldn't detect that you're putting your phone down when taking a Live Photo. Then we realize we can pick a really short clip and loop it, the result is quite interesting. This is pretty much Boomerang app from Instagram, except that you don't have to remember to use Boomerang app. Just take a Live Photo like you normally would and process later with Lively. You can even go back and make one for your Live Photos from September, how cool is that? We're very very happy to enable people to be creative with their Live Photos.
About removing the export limit: The in-app purchase percentage on Lively 1.0 is really good, but having limited exports for the free version mean majority of people who downloaded the app wouldn't be able to use it. We want people to keep using the app, even if they're not paying for it. So we decided to remove the export limit and put in a watermark. We have no idea how this is going to affect the percentage of people who pay for the in-app purchase, but it feels like this is going to work out in the long run.
TL;DR; Lively is now free for all and it can make incredible GIFs. You should download Lively on the App Store.